Basic Laundry to landscape setup that will put 3,900 gallons of Grey Water into the landscape every year
This system directs Grey water from the wash machine through the floor and out of a vent to the landscape
The water is directed to three large mulch basins that will sustain a group of ornamental bushes, a redwood tree and another thirsty tree
Concrete had to be cut to remove a potential tripping hazard.
This simple design will make a difference by reducing fresh water irrigation and recharging the local aquifer.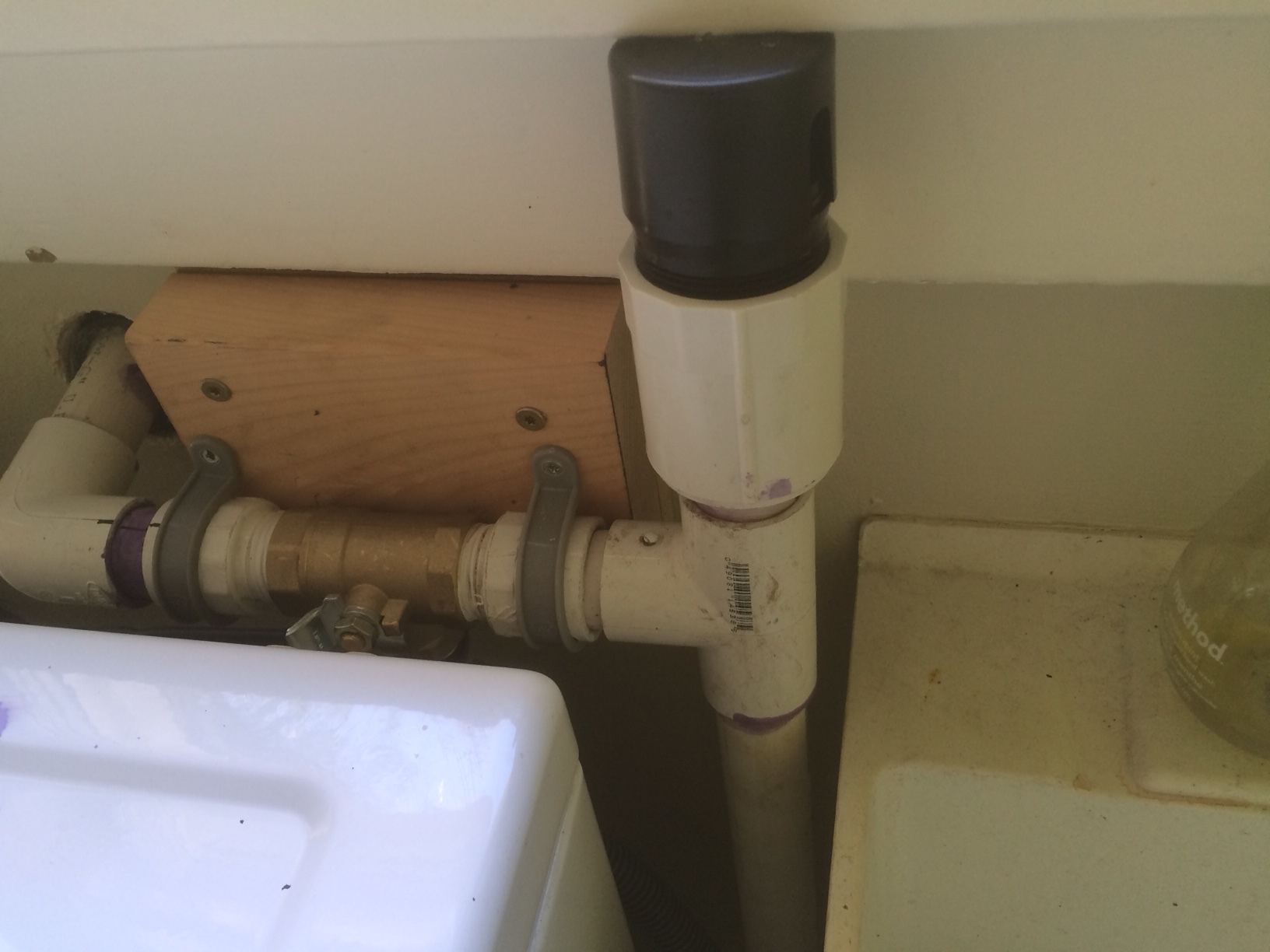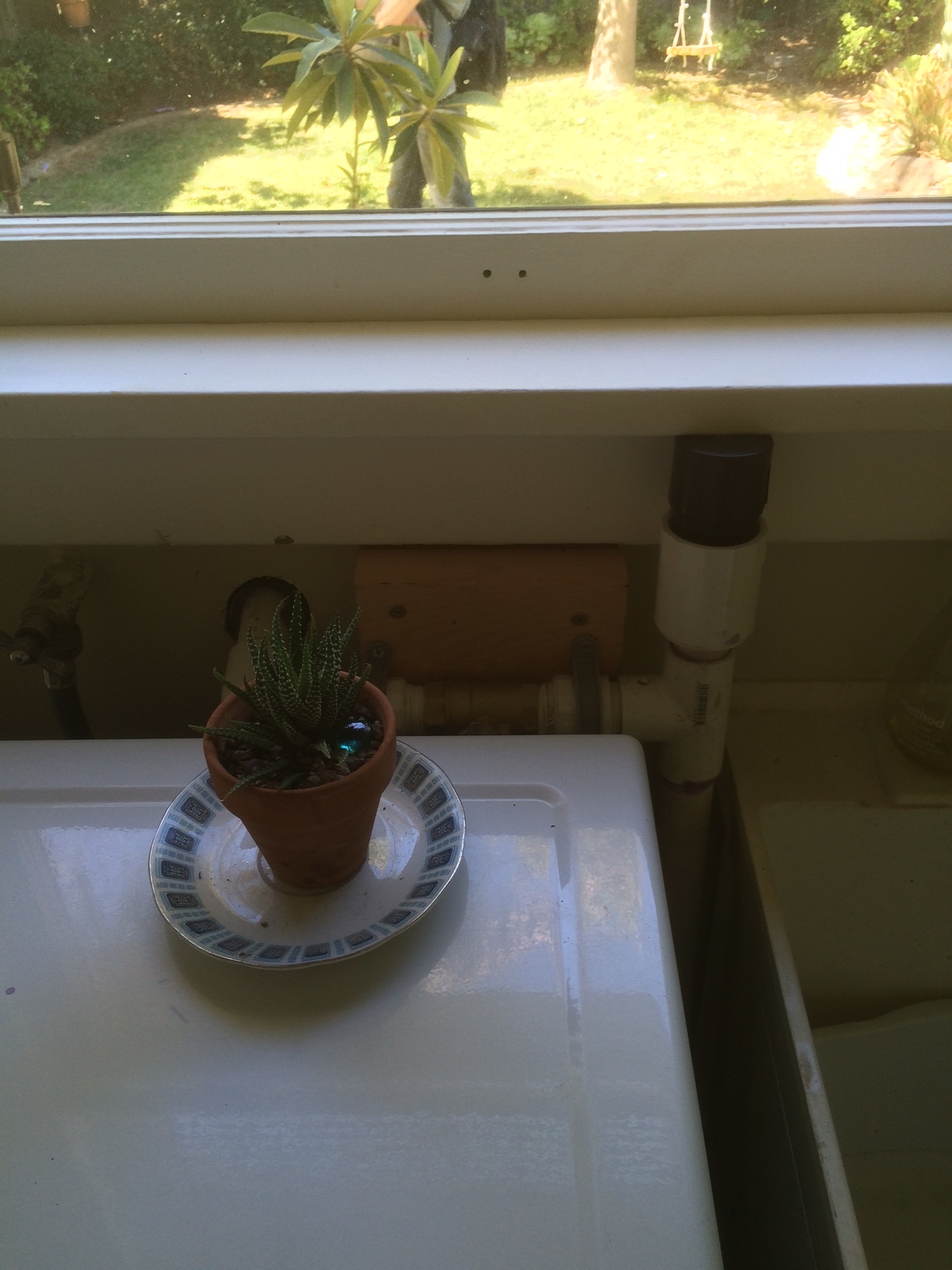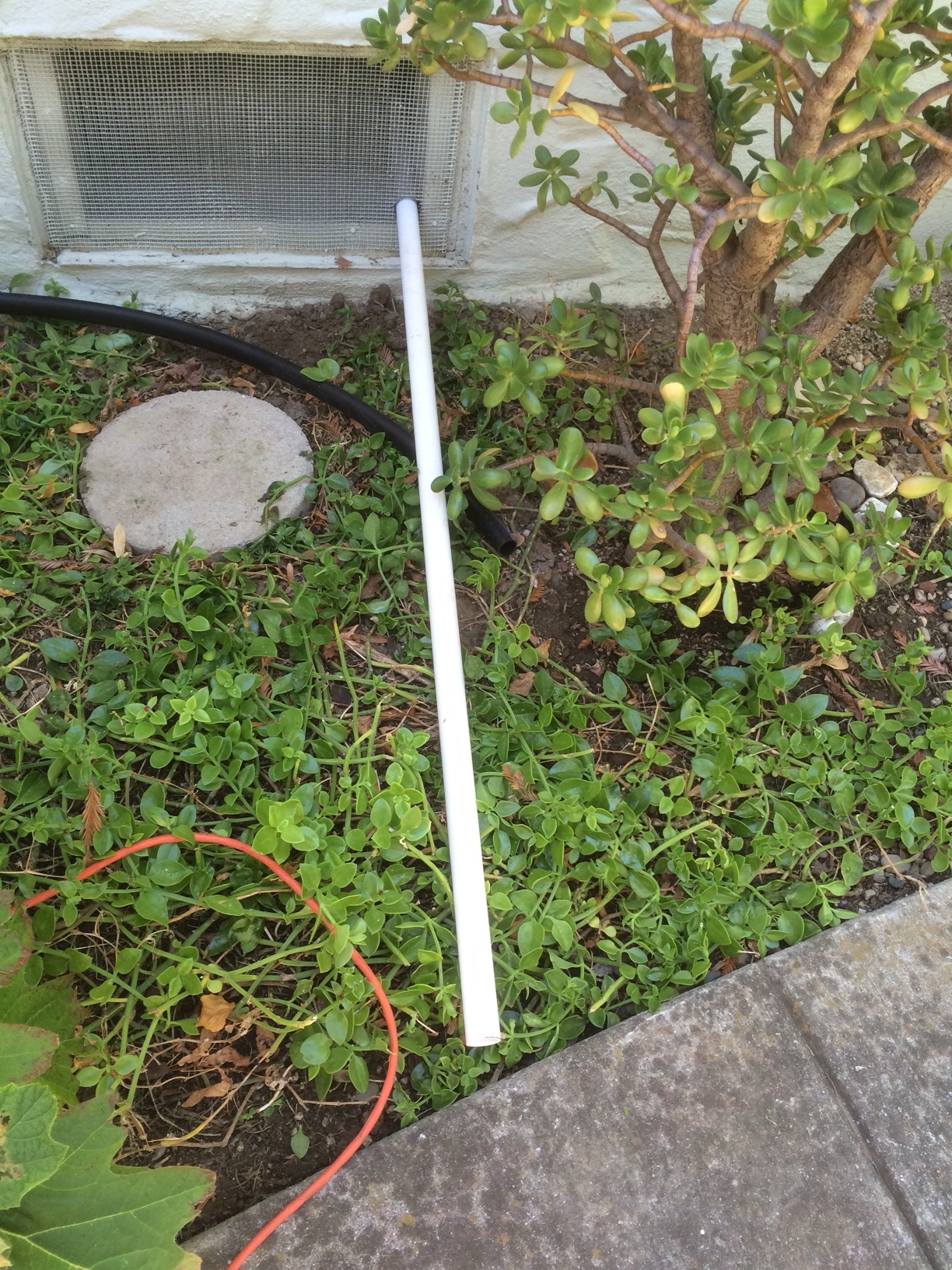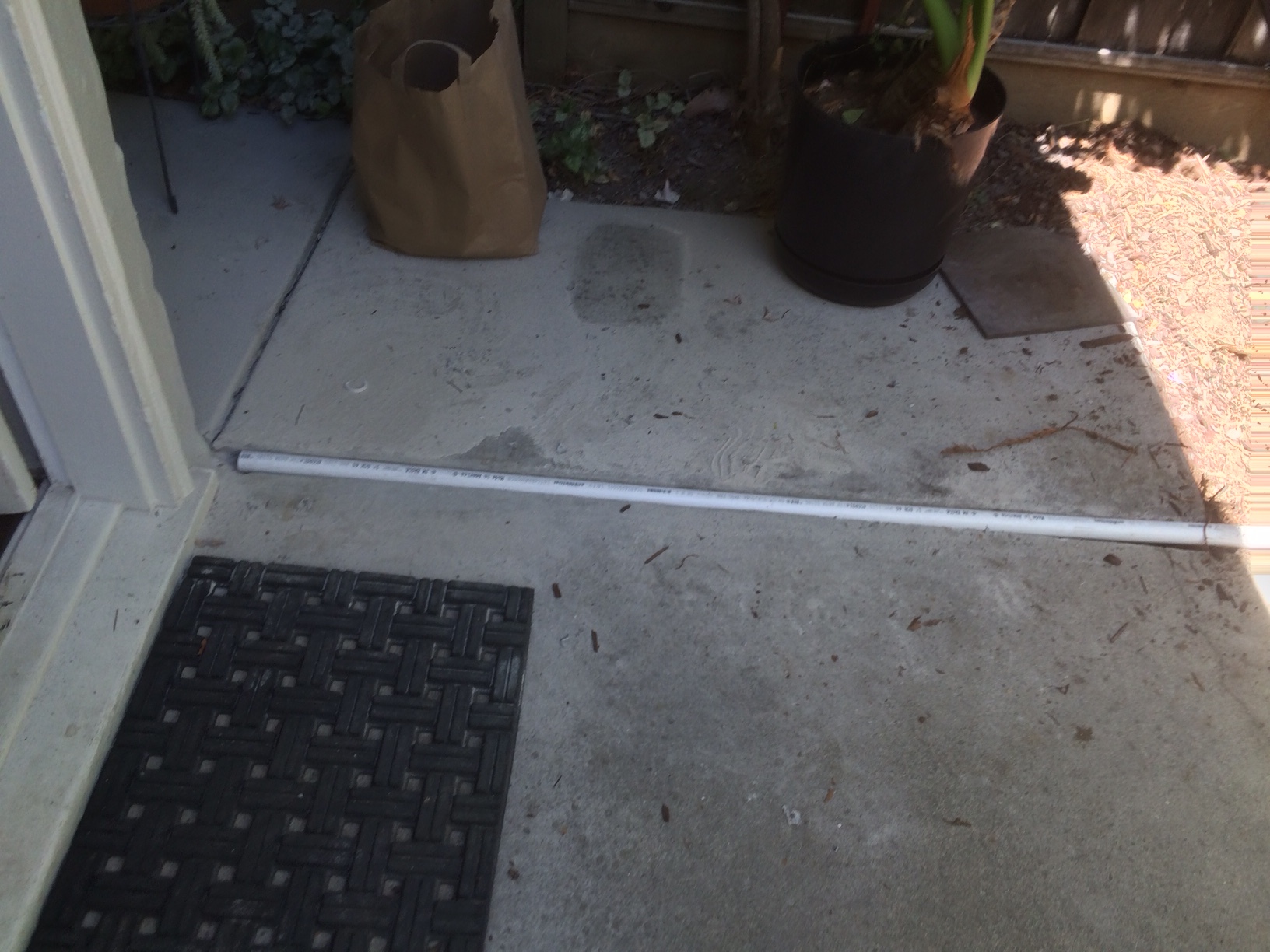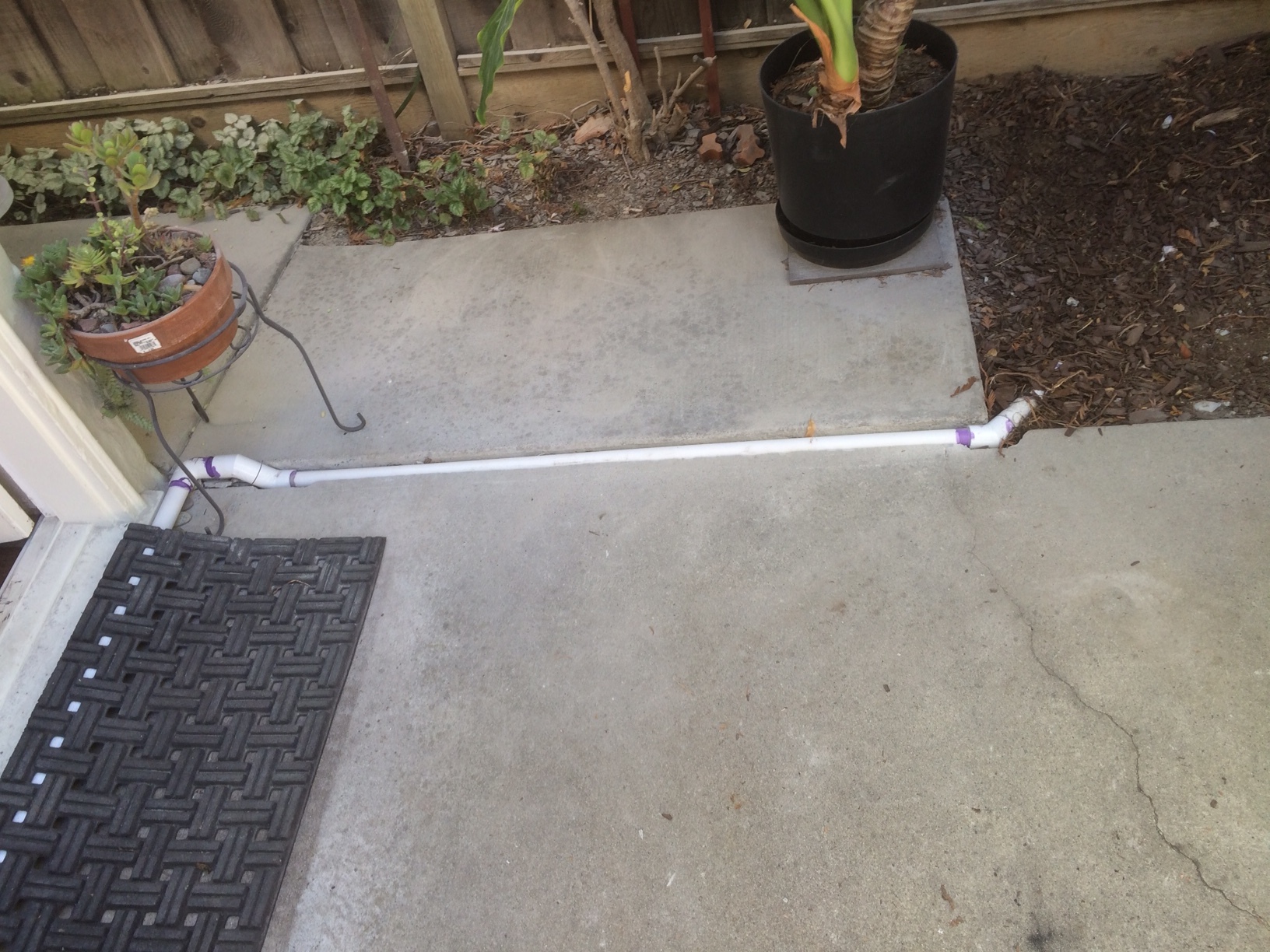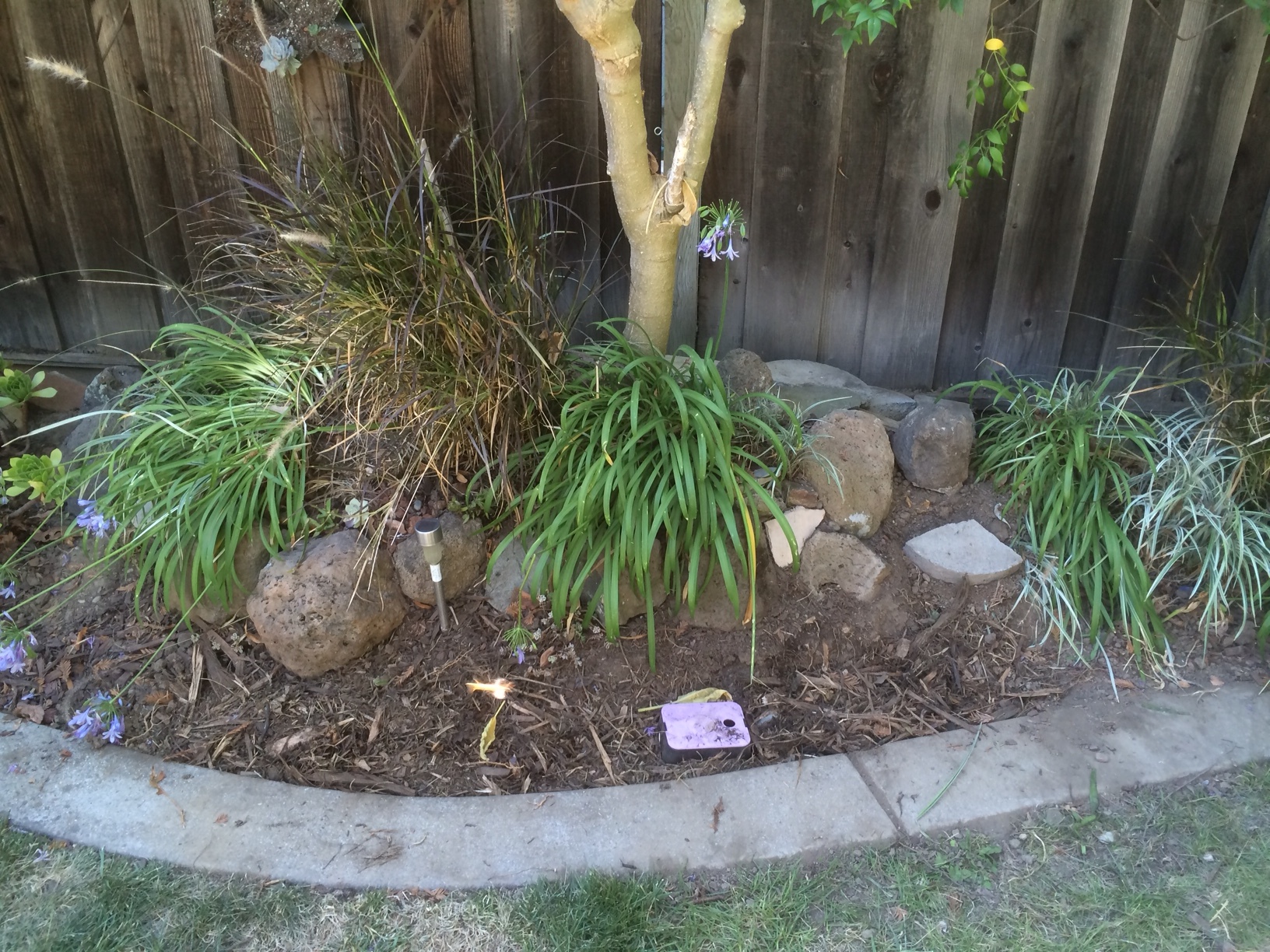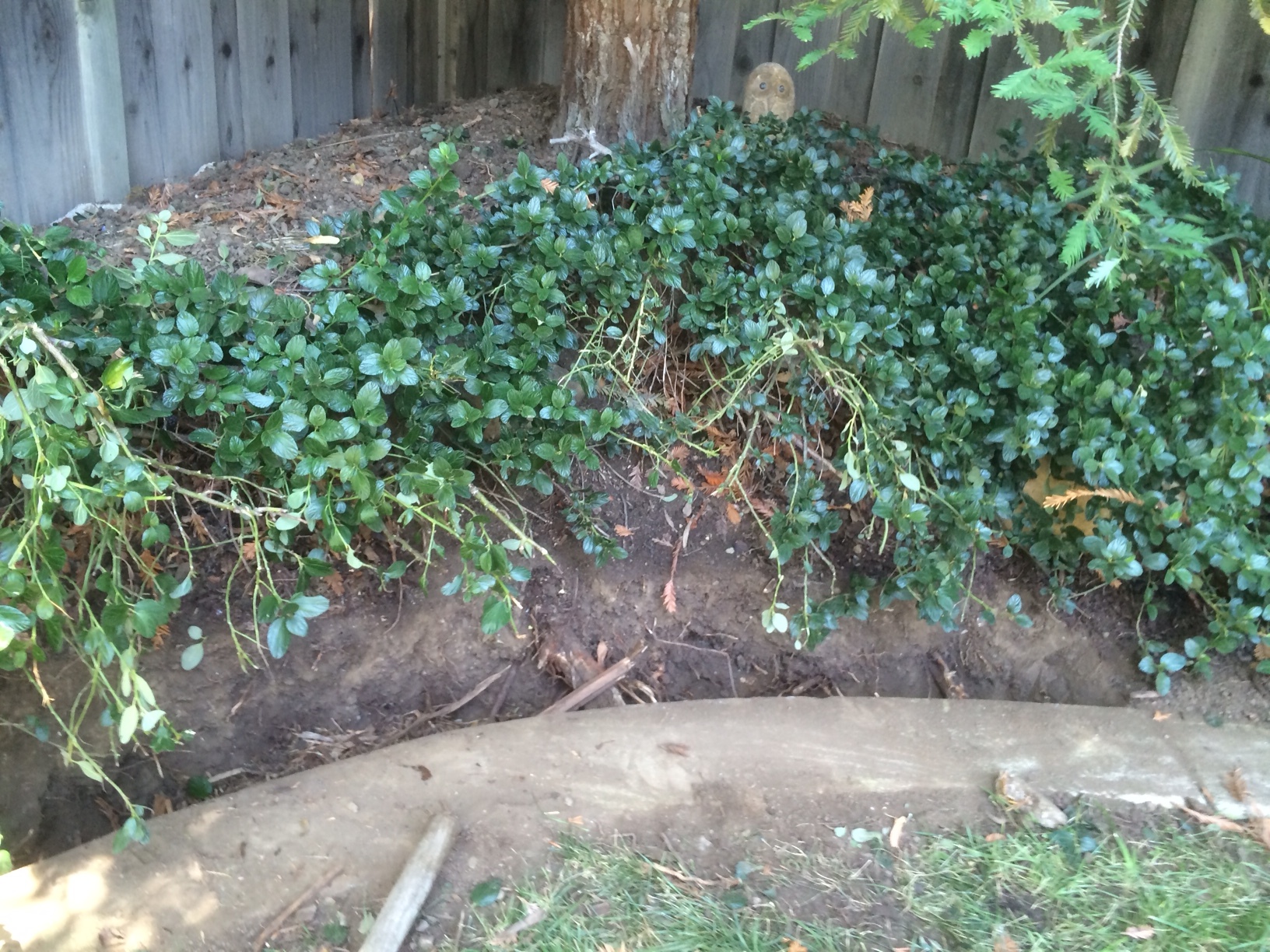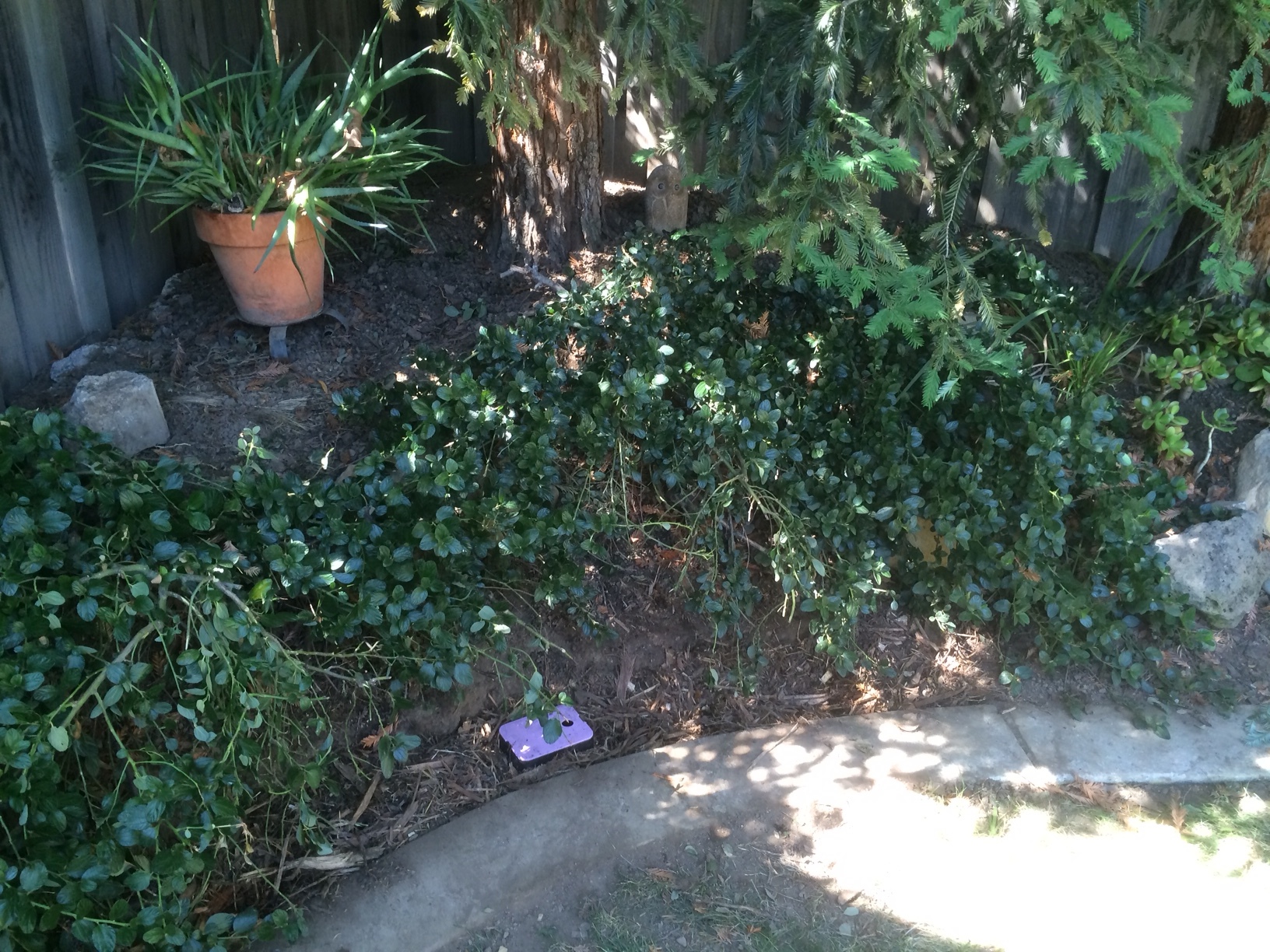 Storm water Management; ~~9,000 gallons of storm water put to used on the property
One downspout leads to a 265 gallon slimline rain barrel then overflows into a raised bed where trees will be planted
The other downspout goes directly to the other side of the raised bed
When it rains the water will flow to the raised bed from two sides and meet in the middle
All of this water will sustain trees that will provide privacy, shade, clean air and INCREASE PROPERTY VALUE.
Why not use the water that lands on your roof and increase the value of your home!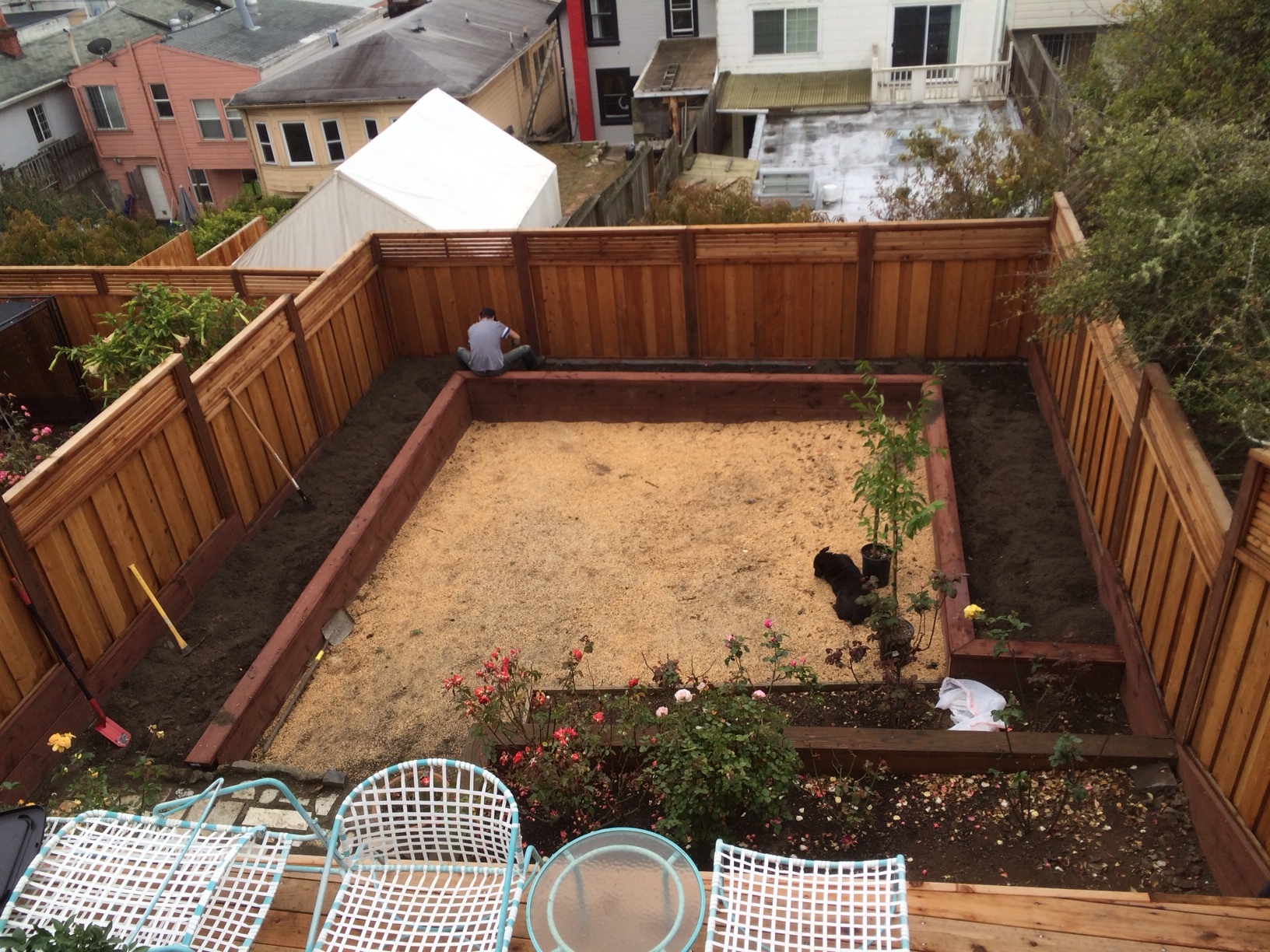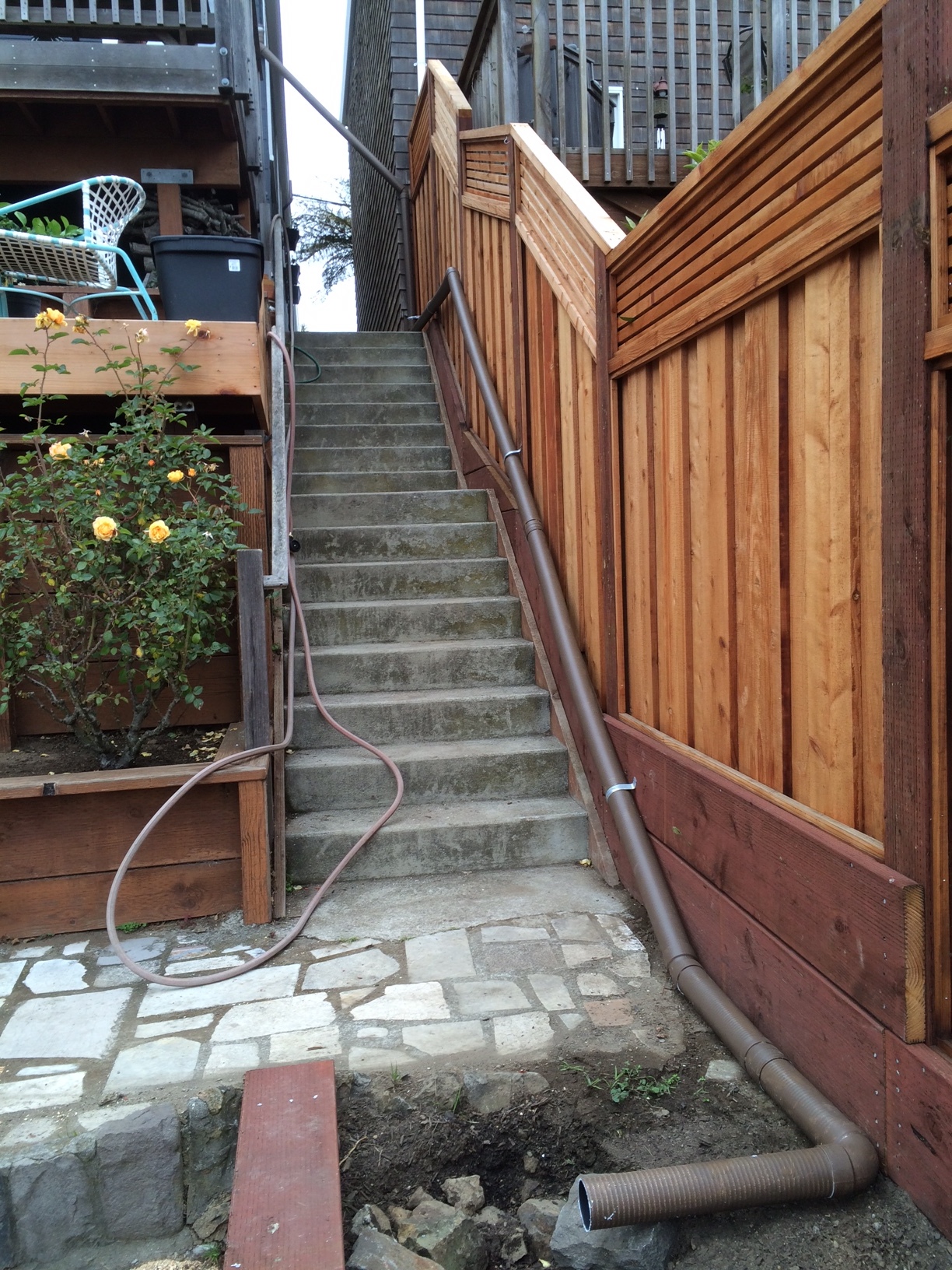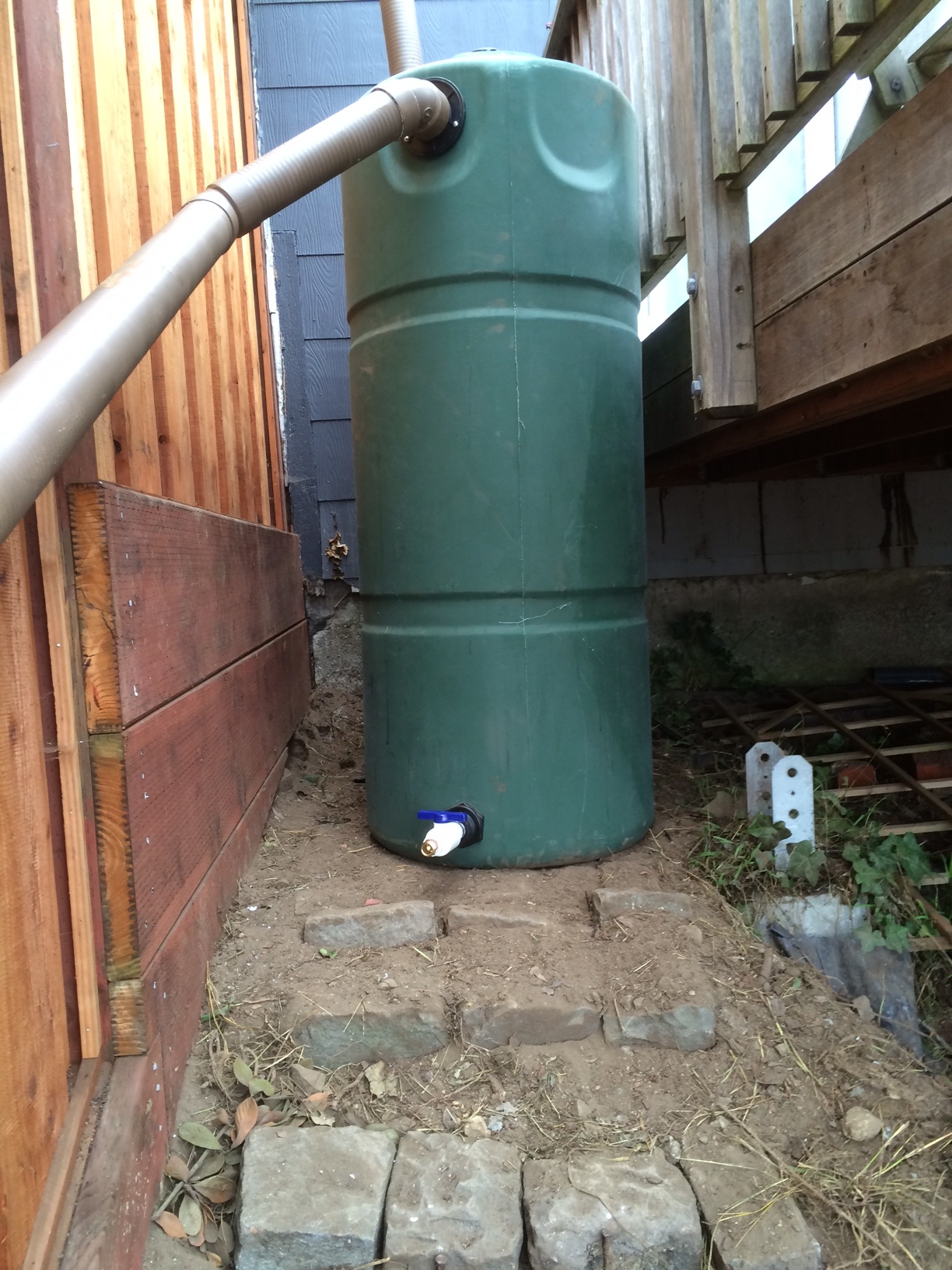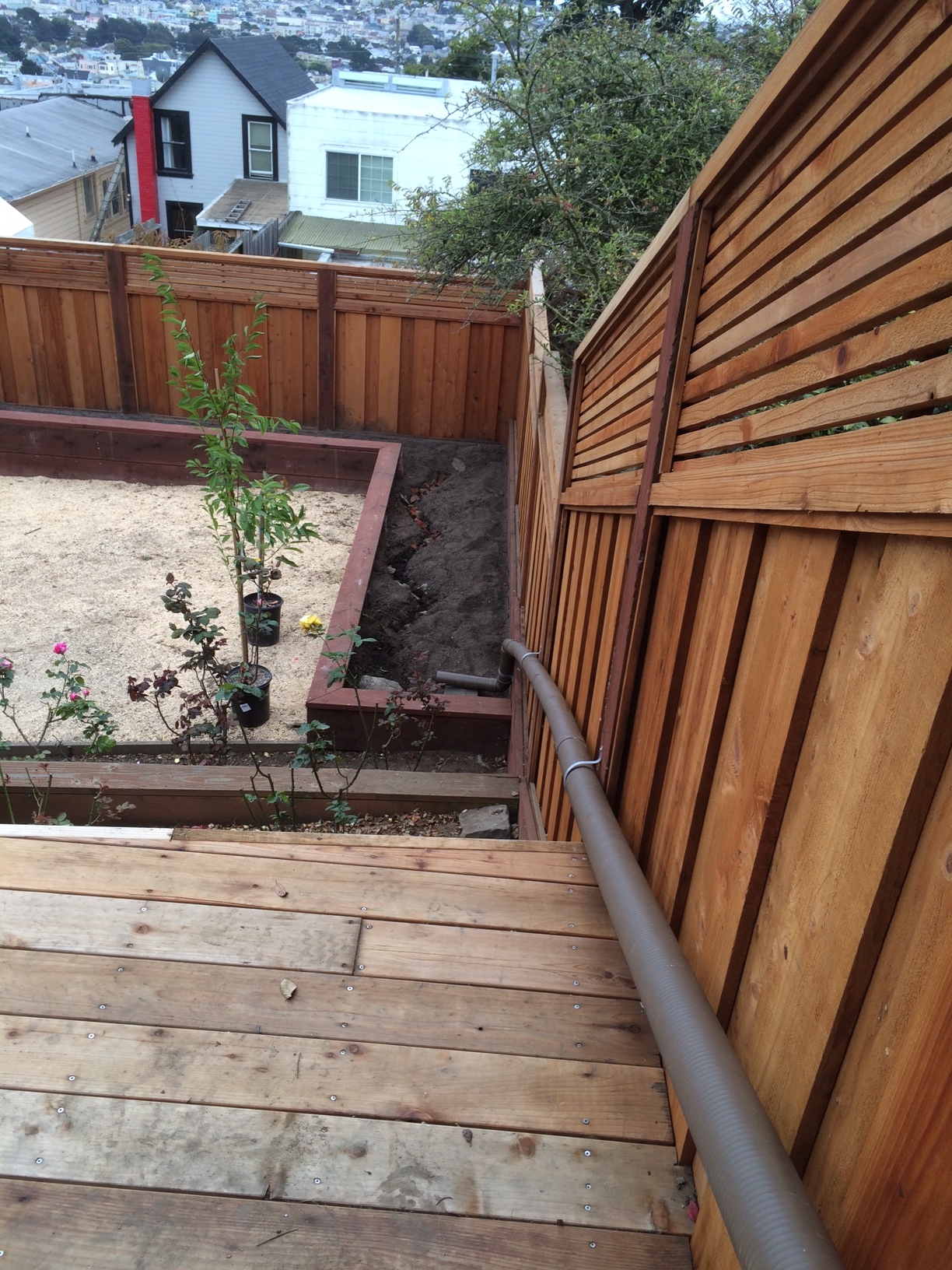 San Francisco Laundry 2 Landscape system that will put 150 gallons a week, 600 gallons a month and 7,800 gallons a year into the landscape
Previous wash machine drain simply "hung out" in the wash basin and was unsightly. L2L piping is an aesthetic improvement.
6 small basins were installed for the smaller bushes and a single large basin was put in place for the thirsty young fruit trees.
Lawn will be removed in the future and replaced with a less thirsty native grass that will accent the periphery plantings.
7,800 fewer gallons a year for the SFPUC to process and send to the Bay; better use of this Hetch Hetchy water and it is used TWICE!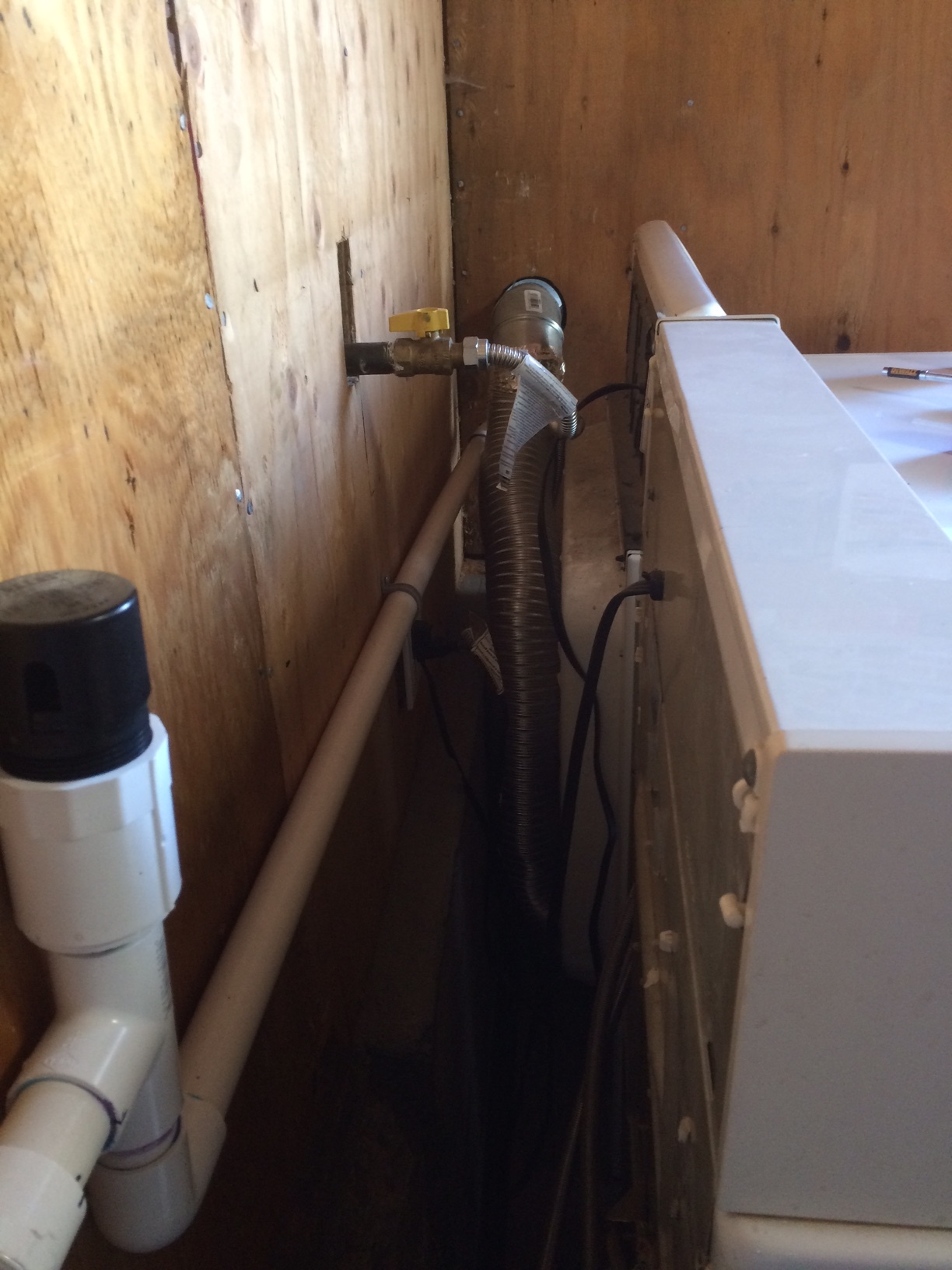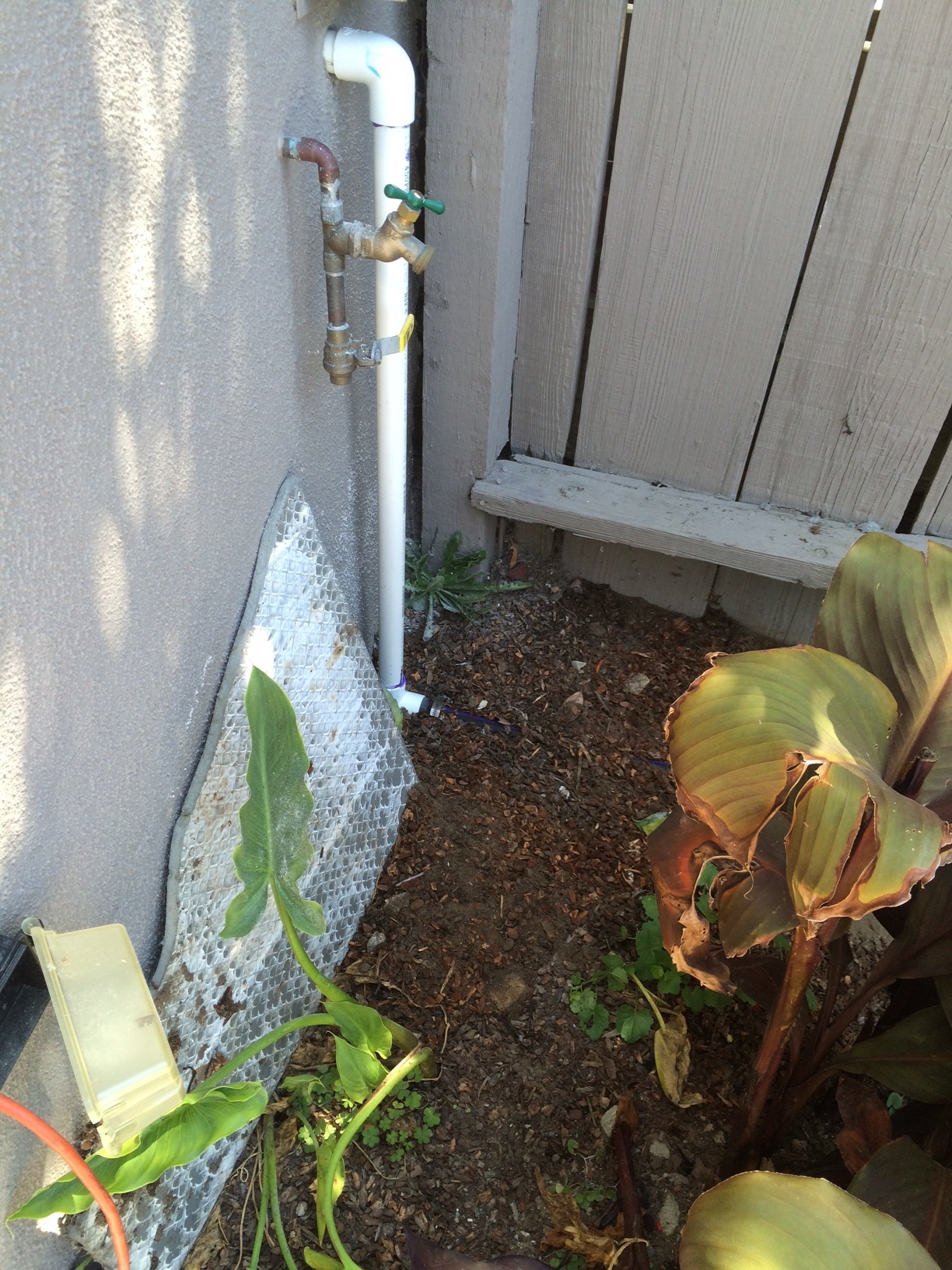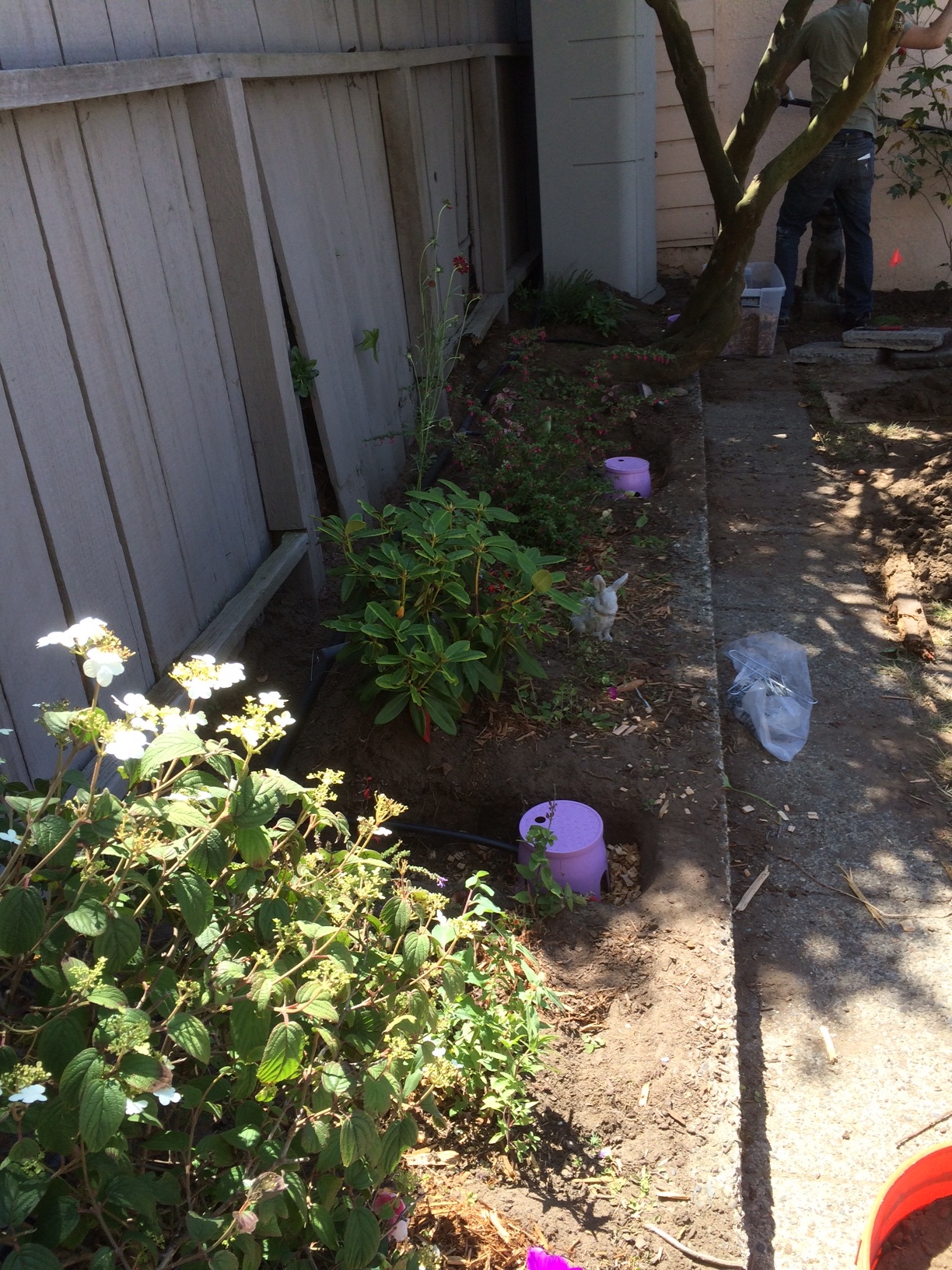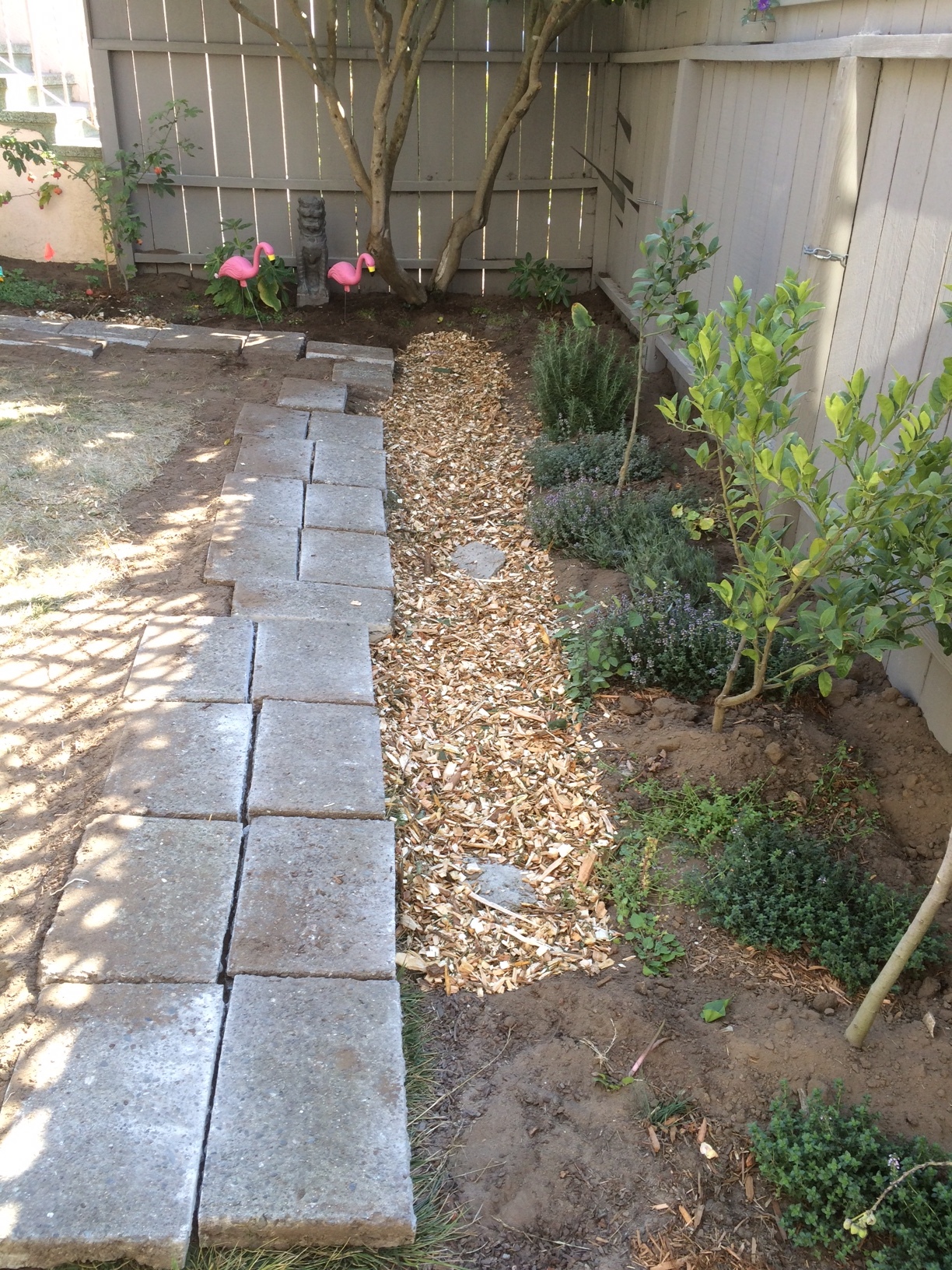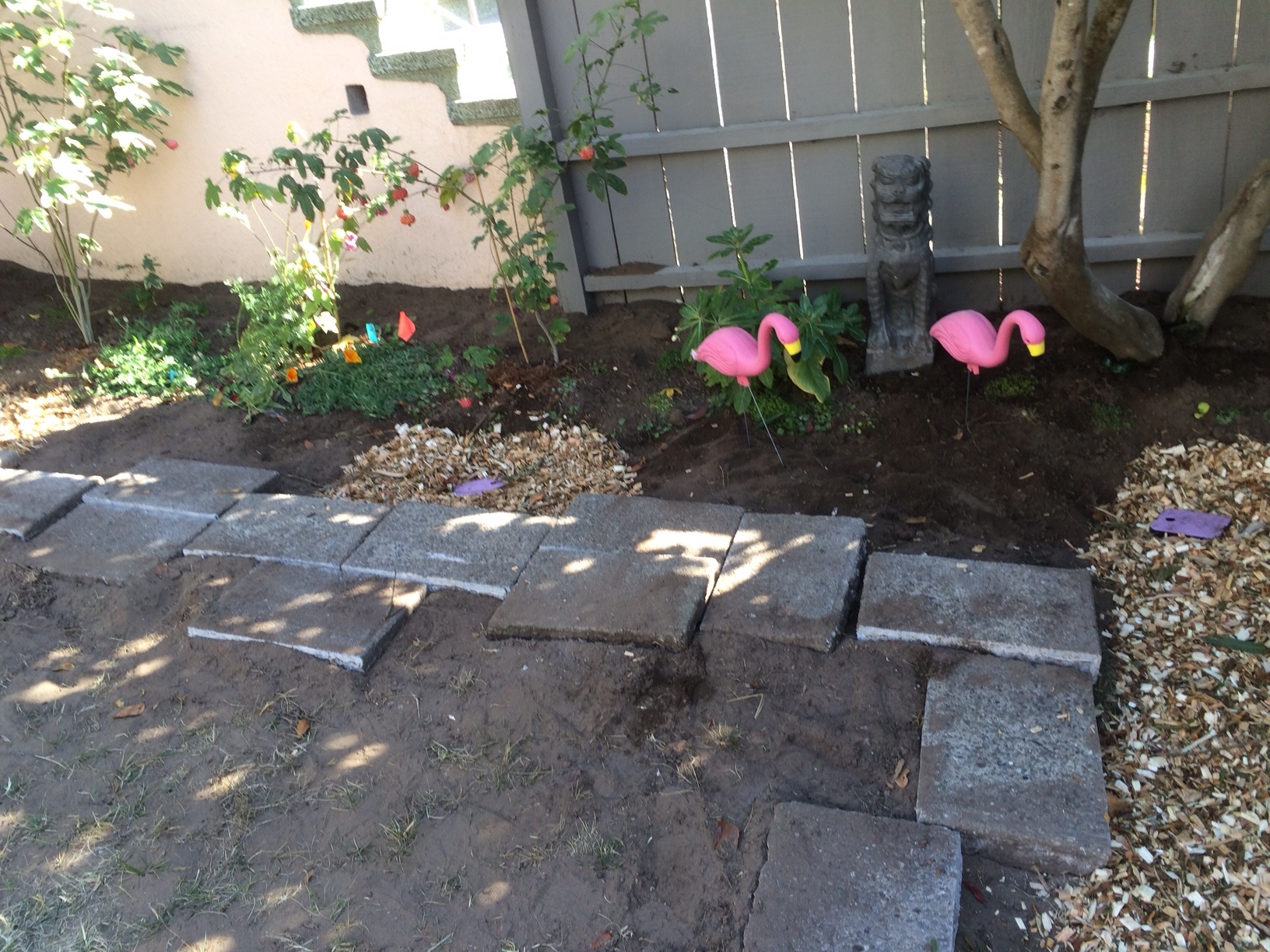 Two 865 gallon tanks installed on two sides of a home that will catch rain water during the winter months and will be used for local irrigation.
The tanks are 5'1" in diameter and 6'3" tall yet they still tuck away nicely and do not block traffic.
The first water off of the roof goes into a first flush system, that is visible, which catches the initial water from the roof. This chamber fills and diverts the clean water into the storage tank.
The overflow goes into a french drain that was the original destination for all of the storm water.
The tanks sit on pads filled with drain rock and bordered by 2" X 6" pressure treated wood. These pads will evenly distribute the weight of the water.